PHG Fall Camp
---
---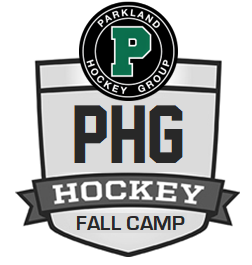 Parkland Hockey Group will be holding two camps that will include Power Skating with Debbie Klatt and Power Edge Pro with Jeremy Schaefer.
November 9th - 13th
Session 1: 9:30am - 10:30am for birth years 2012, 2011, 2010
Session 2: 10:45am - 11:45am for birth years 2009, 2008, 2007, 2006
MON - WED - FRI: Debbie Klatt - Edges & Accelerations
TUES & THURS: Power Edge Pro
All sessions will be held at the TLC in Spruce Grove. Cost is $175
For registration please email parklandhockeygroup@gmail.com with your athletes name & birth year
TLC COVID guidelines will be followed.
The first 16 athletes registered in each group will be accepted.